Best Boba Tea in Arlington, Texas
Written by a few bubble tea addicts, on Apr 22, 2022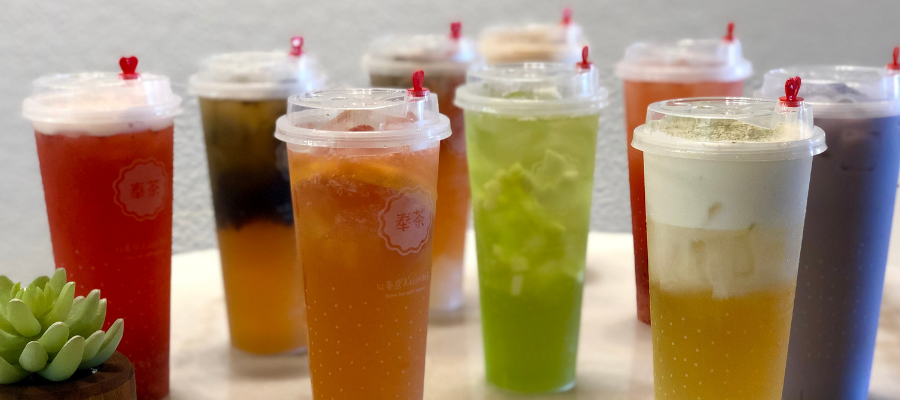 Arlington has a lot of great boba shops. Whether it's their cute decors, unique flavor combinations, or delicious food items, every boba shop on this list has found its way to stand out. We're excited to bring you the best boba tea in Arlington guide to help you discover new shops in the city!
Best Bubble Tea in Arlington, Texas:
---
1. Royal Tea
4654 S Cooper St #340
The bright and vibrant interior and the amazing selection of food and drinks make Royal Tea our favorite shop in Arlington. To top it off, they offer amazing service and are very friendly to first-timers!
---
2. 1102 Bubble Tea and Bites
3610 S Cooper St #110B
A cute boba shop with a very warm and inviting décor. You'll appreciate their selection of boba and delicious snacks alike. Don't forget to take a picture with the cherry blossom tree.
---
3. Kung Fu Tea Arlington
101 E Abram St Suite 170 or 5220 S State Hwy 360 #120
Despite being a national chain, Kung Fu Tea does an awesome job of giving its shops a local, welcoming feel. You could stay here for hours enjoying their bean bags, cute bear plushies, delicious boba, and board games without getting bored.
---
Best Delivery Option: Pearly
Delicious | Ready in 3 Minutes | Affordable
Are you spending a fortune on boba? What if you could easily make delicious boba tea at home? It would taste just as good as your favorite shop, and cost you less money. Introducing Pearly. Instant bubble tea kits that hit the spot when you're craving boba, ready in under 3 minutes. They also make for great gifts!
---
4. Ding Tea
1302 S Cooper St OR 2425 SE Green Oaks Blvd Ste 115
With two popular locations in Arlington, you're never far from a Ding Tea. Be careful, their stunning interiors and great selection of drinks might just turn you into a regular!
---
5. Feng Cha
3701 S Cooper St #125
Feng Cha's menu has the perfect blend of Boba and Desserts. They also have some of the nicest-looking boba tea cups we've seen. Don't leave without trying the Tiramisu!
---
6. Unitea Bubble Tea
614 W Park Row Dr
Unitea's 'Special Teas' menu features some of the most unique drinks in the city. Try the Passion All Day, you won't be disappointed!
---
7. Tea Scoop Boba Tea & Smoothie
4133 S Cooper St SUITE 303
You need to try their fresh milk drinks! We wish more boba shops went out of their way to offer this type of drink on their menu!
---
8. ShareTea Arlington
3810 S Cooper St Ste 148
Another popular national chain. We're big fans of their Mango Ice Blended drink. Why? Well because they put a scoop of ice cream on top of it!
---
9. Bethany Café
705 W Park Row Dr
A great spot to stop by if you're looking for a mouthwatering meal. We suggest pairing up the Pork Chop Curry with a cup of Taro boba.
---
10. My Boba Shop
1509 S Bowen Rd
A highly rated boba shop known for offering a simple and affordable selection of classic boba tea drinks.
---
11. Yen's Coffee and Tea
2202 New York Ave #923
A Vietnamese restaurant offering a small selection of boba teas. Great for when you're craving Banh Mi and need a drink to go with it!
---
12. Pho Palace
2126 S Collins St
Some would say their boba is a local secret. While known for its Pho, Pho Palace offers several boba options alongside its food menu.
---
13. iCafe
150 S Cooper St
Their menu is irresistible. With so many great Ramen, Sushi, and Boba options, you'll need to come here with friends so that you can order a little of everything!