Best Boba Tea in Carrollton, Texas
Written by a few bubble tea addicts, on Jun 08, 2022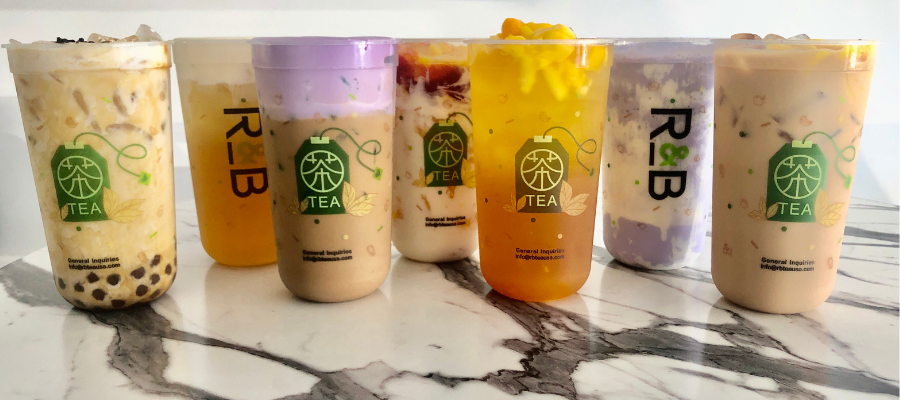 Have you ever tried Cactus or Christmas flavored tapioca? Ever paired your boba with Japanese fried deserts? If not, you've come to the right place. To help improve your boba experience in the city, we've compiled a list of the 12 best boba shops in Carrollton. Enjoy!
---
1. Tiger Sugar
2625 Old Denton Rd #555
This Taiwanese chain's first Texas location is home to the best boba in all of Carrollton! Their caramelized brown sugar bubble tea is a must-try and they don't skimp on the amount of tapioca either! A mandatory stop for all boba lovers in and around Dallas and Fort Worth!
---
2. Fruitealicious Boba Tea
2150 N Josey Ln #100
A small boba chain with several shops around Texas. They offer a lot of topping options allowing you to make your boba your own. Stop by with a few friends and play some of their board games while you enjoy your boba.
---
3. Gong Cha Carrollton
2701 Old Denton Rd Ste 120
A globally recognized chain serving authentic Taiwanese boba. Try their delicious toppings like strawberry-flavored white pearls and crème Brulee. You won't be disappointed.
---
4. OneZo
4060 TX-121 Suite 128
OneZo has over 20 different types of pearls for you to try! Ranging from the Texas-themed Cactus Bubble to the Taiwain-inspired Bamboo Charcoal Bubble, come here any time you're feeling adventurous!
---
5. Kung Fu Tea
2540 Old Denton Rd Suite 122
Founded in New York, Kung Fu Tea does a great job of fusing Taiwanese culture with American tastes. They offer consistently delicious drinks at reasonable prices. A great place for first-time boba drinkers!
---
6. MILK T BAR
1414 S Broadway St #3-3113
While the boba is great, the real standout here is the Tayaki. These fish-shaped desserts are perfect for any sweet craving. We recommend the Nutella-filled Tayaki! 🐟
---
7. ShareTea
2601 Old Denton Rd
Another popular global chain offering its own spin on bubble tea. ShareTea offers some of the best customer service in the city - the workers are very nice and friendly (especially to first-timers). Try the Okinawa Milk Tea, it's our favorite 😍 
---
8. R&B TEA CARROLLTON
1017 E Trinity Mls Rd #100
This new boba shop has aesthetically pleasing tea cups with personalized sticky notes on every lid! Makes you happy to be supporting local businesses!
---
9. MÖGE TEE Carrollton
1016 W Trinity Mills Rd #100
MOGE TEE is perfect for taking a nice, relaxing break with your boba. The interior has plenty of plants and wooden bookshelves that give it an upscale café aesthetic. They are known for their cheese foam drinks and they have digital kiosks to speed up any lineups.
---
10. Escapé Rice Cake and Boba
2625 Old Denton Rd Apt 225
If you have a sweet tooth, you'll love going to Escapé. In addition to boba, they have rice cakes, smoothies, slushies, and more!.
---
11. Dragon Boba
1060 W Frankford Rd #200
This Los Angeles favorite brings its boba to Texas! Try their Korean desserts like the Nutella mochi donut and pair it with their signature Dragon boba!
---
12. TeaLatte Bar
3052 Old Denton Rd #106
While a bit on the pricier side, TeaLatte Bar makes everything with organic ingredients! Their relaxing aesthetic also makes it a great place to wind down.