Best Boba Tea in Escondido, California
Written by a few bubble tea addicts, on Jun 11, 2022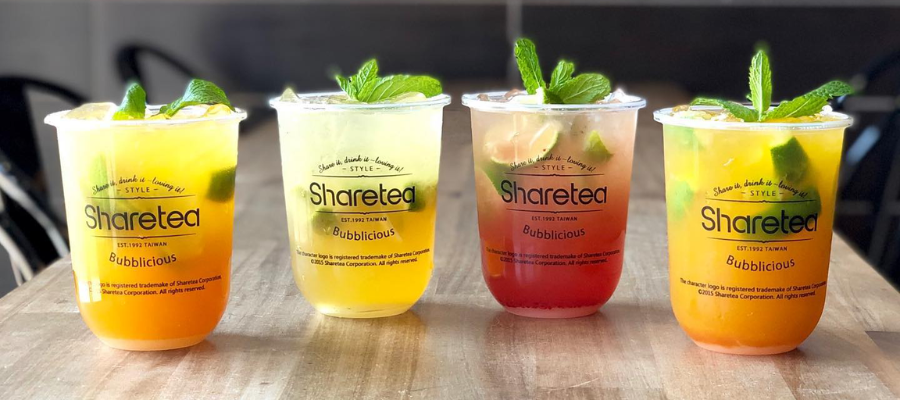 From potted plant milk teas to countless types of fruit jellies, the city's boba shops offer so many ways to drink boba. With so many unique boba shops to explore, we put together a guide to help you discover them. We ranked boba shops on their drinks, toppings, interior decors, and more. Enjoy!
---
1. Tea Amo
727 W San Marcos Blvd #108
The words 'Life begins after coffee' are found on a neon sign hanging near the counter. Is there a better way to put it? Tea Amo's selection of regular, flavored, and special milk teas leave every level of boba drinker happy. For a unique boba experience, try the Potted Plant Milk Tea or the Uji Matcha.
---
2. Ding Tea
1815 E Valley Pkwy
A well-known chain brings its delicious drinks to Escondido. Try their signature Ding Tea Dalgona Coffee Milk Tea to see what makes this chain so popular.
---
3. Serenitea
940 W San Marcos Blvd,
Have you ever tried Yogurt Boba? Or maybe Rose Boba? Head on over to Serenitea! Grab some boba, kick back, relax, and take a calming break in this peacefully-designed shop.
---
4. Sharetea
945 W Valley Pkwy
A famous global chain offering a wide variety of milk and fruit teas on its menu. While you can't go wrong with anything on their 'Top 10', we suggest giving the Mojito boba a try. You won't find that drink anywhere else!
---
5. Sweets Dessert & Coffee Bar
1022 W El Norte Pkwy Unit B
Craving something sweet? This dessert shop allows you to combine your boba order with one of their signature bubble waffles. Our favorite is the S'moreo!
---
6. Vivi Bubble Tea
740 Nordahl Rd #111
Located next to the interchange of the Ronald Packard Parkway and the Escondido Freeway, Vivi's quick service makes it the perfect pit stop. Pair your bubble tea with their garlic popcorn chicken for the perfect snack.
---
7. Tapioca Express
200 E Barham Dr Ste 104
As the name suggests, Tapioca express does not play around when it comes to toppings. Choose between 8 different kinds of jellies (our favorite being the coconut-pineapple jelly) in addition to aloe, pudding, red bean, and (obviously) their iconic tapioca!
---
8. Poppy Kitchen Boba Café
16691 Bernardo Center Dr
Blink while driving by and you might miss it. This little drive-thru makes it so that you never have to leave your car to get your hands on some boba. From rice and vermicelli plates to thai street peanuts and pudding, you'll be surprised by how many options you have to pair up with your drink.
---
9. Boiling Pho
3440 Del Lago Blvd
Hungry? Enjoy some of the best Pho in Esco, and grab a glass of boba to cool you down afterward. They have 12 types of pho to choose from!
---
10. Bubble Tea
677 S Rancho Santa Fe Rd
Cute family-owned boba shop. With 38 flavors to choose from, there is something for everyone here. The pineapple boba tea is a cult favorite.