Best Boba Tea in Kansas City, Kansas
Written by a few bubble tea addicts, on Jun 10, 2022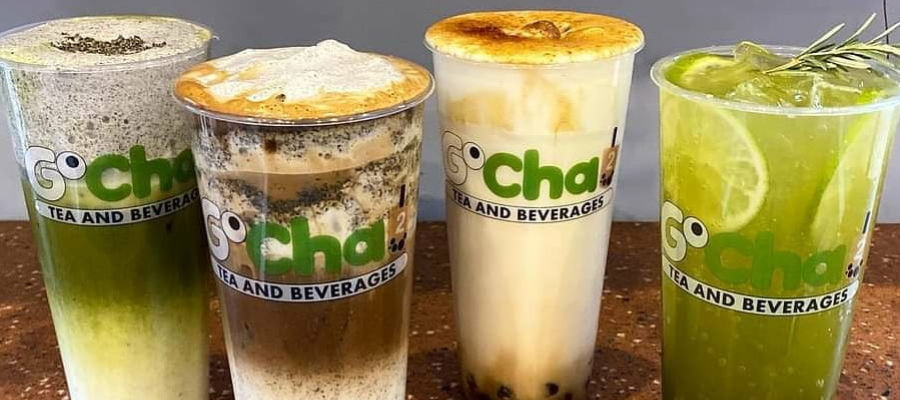 What do you look for the most in a good boba shop? The vibe? The drinks and toppings? The decor? This guide breaks down everything you need to know about the best boba shops in Kansas City. Enjoy!
---
1. Dragonfly Tea Zone
1809 W 39th St
Who would've guessed the dragonfly theme would work so well in a boba shop? The green exterior, lights resembling bug catchers, and long raised bars, pull the design together perfectly! Dragonfly has some of the best-tasting boba in the city, complemented by a selection of deserts and tea accessories!
---
2. Bruu Café
4709 Central St
You won't find many shops that have such a cute decor both inside and outside of their storefront. Bruu serves their boba in two unique types of cups, and carries 10 different kinds of bubble toppings! Our favorites are the golden and mini rainbow bubbles.
---
3. Bambu Desserts & Drinks
3920 Rainbow Blvd
Got a sweet tooth? Head on over to Bambu Desserts & Drinks where they serve crepes, mochi, pandan waffles, and delicious boba. You also get to choose from 6 free add-ons: boba and 5 flavored jellies (coffee, lychee, mango, strawberry, and rainbow).
---
4. Gocha2 Westport
4111 Pennsylvania Ave
With GoCha's relaxing vibe, it's the perfect shop to go to for a quiet and soothing break. Sink into one of their comfortable couches with boba in hand, read a book, or just relax and enjoy the feeling of peacefulness.
---
5. Kung Fu Tea
827 Westport Rd
Come for the boba, stay because you saw the hilarious messages on the walls. Kung Fu is a famous chain founded in New York, serving some of the best boba tea flavors in the country.
---
6. Boba Blend
4305 State Ave
Located inside the Midway Shopping Center, Boba Blend did an amazing job turning a tiny and open portion of the mall into an amazing boba shop with seating! Their specialty drinks also come with ice cream and toppings. We recommend the Birthday cake or Strawberries N' Cream specialty drinks.