Best Boba Tea in Olathe, Kansas
Written by a few bubble tea addicts, on Jun 08, 2022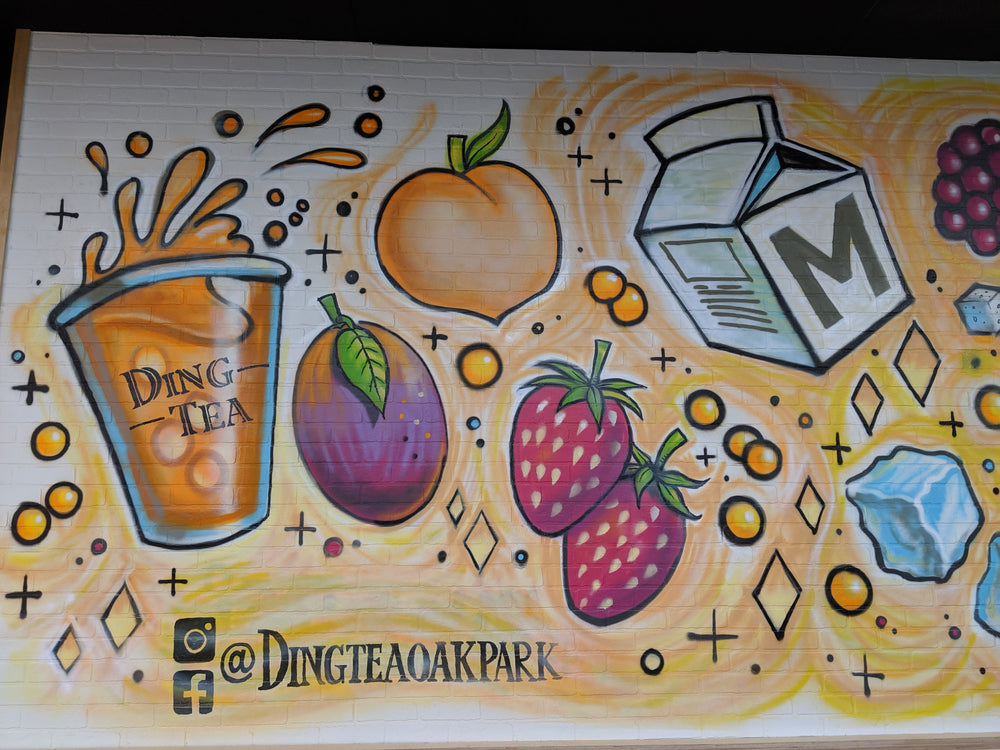 Olathe has plenty of boba tea shops, each with their own unique vibe and menu full of delicious options. To help you explore the scene, we've compiled a list of the best boba shops in the city. We ranked them by their flavors, toppings, decor and more! Enjoy 🙂
---
1. Ari Delights
11030 Quivira Rd
A relaxing, modern design combined with delicious boba. Their nature wall alone makes the trip to their shop worth the visit. There's also no shortage of amazing drink options on their menu. Try the Hokkaido Milk Tea, it's got Sea Salt Cheese Foam on top!
---
2. Chatime Overland Park
10150-A W 119th St
There's a reason why Chatime has locations in 38 different countries! They cook their pearls in-house and are always on the lookout for new flavor ideas. Try their super popular Grass Jelly Roasted Milk Tea for a taste of Chatime's best.
---
3. Fat Bee Drinks
6936 W 135th St
With a vibrant design and an adorable bee as their mascot, you'll fall in love with this cute boba shop! Try their Triple Bee Milk Tea and experience 3 different toppings: Honey Boba, Flan, and Grass Jelly!
---
4. Ding Tea Oak Park
12236 W 95th St Unit A
This local favorite has great prices and adorable artwork. Make sure to get here early to snag some of their hanging chairs, they're perfect for enjoying boba while relaxingly swinging.
---
5. Kung Fu Tea Overland Park
7504 W 119th St
This well-known chain brings its iconic boba to Olathe. The tapioca here is the perfect balance of softness and chewiness, and their rewards app offers plenty of discounts so make sure to download it.
---
6. Freezing Moo
201140 W 153rd St
Got a sweet tooth? Freezing Moo has the best rolled ice cream in Olathe! Plus, each ice cream allows you to put 3 toppings on top of it for no extra charge. Pair their ice cream (we recommend the Monkey Business) with a milk tea bubble tea to satisfy your sugar craving!
---
7. Café Vie
10330 Metcalf Ave
As delicious as boba is, it's not a meal. Head on over to Café Vie to pair your drink with your pick of Korean, Vietnamese, and Thai dishes!
---
8. Blue Koi
10581 Mission Rd
This upscale restaurant offers lots of bubble tea to pair with their noodles and dumplings. Perfect for a boba date night!
---
9. BohBuh KC
Oak Park Mall
Located in the Oak Park Mall food court, Boh Buh's location gives you the freedom of pairing boba with whatever food you want!
---
10. Bingbox
4937 W 119th St
With a slogan like 'Bring Back the Smile', you know Bingbox will improve your day. Their signature Korean Snow Creams are infused with popular boba flavors and have unique ice cream toppings like Fruit Loops and Waffles. Come here if you're in need of a smile or some dessert to cheer you up 🤗