Best Boba Tea in Palmdale, California
Written by a few bubble tea addicts, on Jun 11, 2022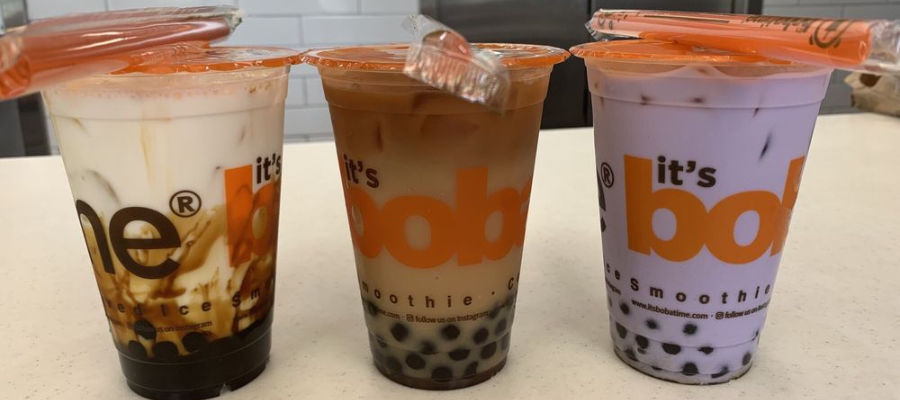 Looking for a quick boba break in Palmdale? Interested in trying boba for the first time? We've found all the boba shops in the city and created a simple-to-use guide for you to choose your next destination. Enjoy!
---
1. It's Boba Time
540 W Rancho Blvd #102
It's Boba Time has milk teas, cheese foam drinks, frosty milk with boba, all with dozens of flavors to choose from! Take advantage of their picnic-style outdoor seating and enjoy the sunny Cali weather with some refreshing boba.
---
2. Aloha Shave Ice &Boba
37244 47th St E C-2
Tropical fruits anyone? Their boba tea flavors cover 20 different fruits including Kiwi, Mango, Passionfruit, and Coconut. Aloha indeed!
---
3. TeaBox Café
1798 E Ave J
For all the lactose-intolerant people, TeaBox is for you. All of their milk teas are dairy-free! While it isn't the flashiest shop on our list, their teas consistently tastes delicious.
---
4. Boba Cove & Cafe
44445 Valley Central Way
Ready to pair a ramen burger with boba? Head on over to Boba Cove & Café! It's a traditional burger with buns made of... ramen 🍜. If you're not sure what drink to get, try out their Almond Milk Tea, it's sooo good!
---
5. MR BOBA
2066 W Ave
While not technically in Palmdale, we still thought it was necessary to add Mr. Boba to the end of the list. The interior decor is super cute and they put a lot of thought into how they present each food and drink item. Grab a few friends and stop by Mr Boba to share some delicious snacks and enjoy boba.