Best Boba Tea in Pomona, California
Written by a few bubble tea addicts, on Jun 11, 2022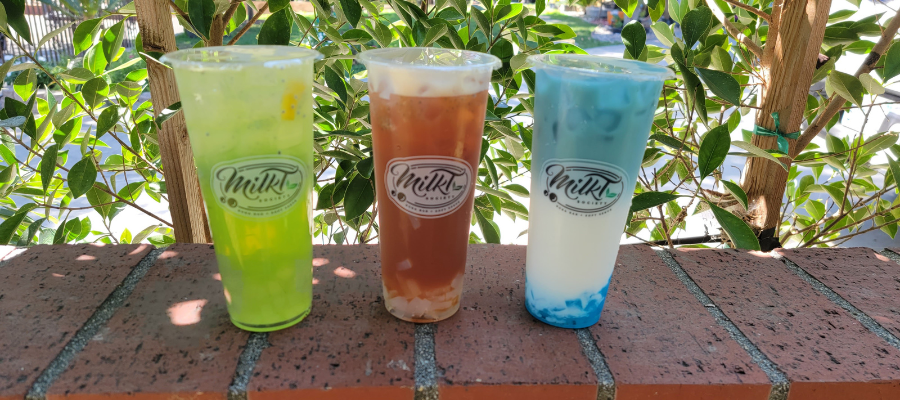 Pomona makes up for the lack of boba shops in the city with high-quality drinks. Each shop shares its unique take on boba, creating a welcoming atmosphere for locals to enjoy the drink in different ways. See how well your favorite shop ranks based on our criteria of tea, toppings, decor, prices, and more!
---
1. Zero Degrees
3560 W Temple Ave Ste D
Have trouble deciding what you want? Zero Degrees' split cup is a unique jar-like cup that allows you to try 2 drinks at once! Try pairing up the Matchata and the Jasmine Milk Tea. The store also serves numerous Asian-inspired desserts and snacks, has a beautiful interior and plenty of seating room!
---
2. Boba Tea Zone
961 E Mission Blvd #2150
This café-like atmosphere makes it a perfect shop to have an extended break with some boba. Swing by and read a book, meet with an old friend, or cram for that upcoming exam 🤓 We recommend their Lavendar Milk Tea with the Q-Ball topping!
---
3. R&B Tea Pomona
660 E Arrow Hwy
This well-known California chain brings its famous recipes to Pomona. Some of their popular drinks include the Japanese Brown Rice Milk Tea, Candy Milk Tea, and Hokkaido Milk Tea!
---
4. MilkT Society
12 Rancho Camino Dr #101
There's something about how colorful their drinks turn out that makes us love MilkT! The staff are very friendly and put lots of love into your drink, making sure the flavor and presentation are top-notch! If you're feeling adventurous, try the Queen of Hearts, Blush Matcha, or the Island Kiss.
---
5. JJ Boba
3560 W Temple Ave Ste A&B
Adorable café filled with boba-themed plushies!!! Lounge in one of the booths with your boba and feel like a kid all over again. Who can say no to that?
---
6. Mix Bowl Café
1520 Indian Hill Blvd
Delicious casual Thai restaurant. Pair their Pad Thai or Pad-See-Ewe with their Thai Iced Tea Boba and feel as though you've been transported back to Thailand!