Best Boba Tea in Riverside, California
Written by a few bubble tea addicts, on Apr 18, 2022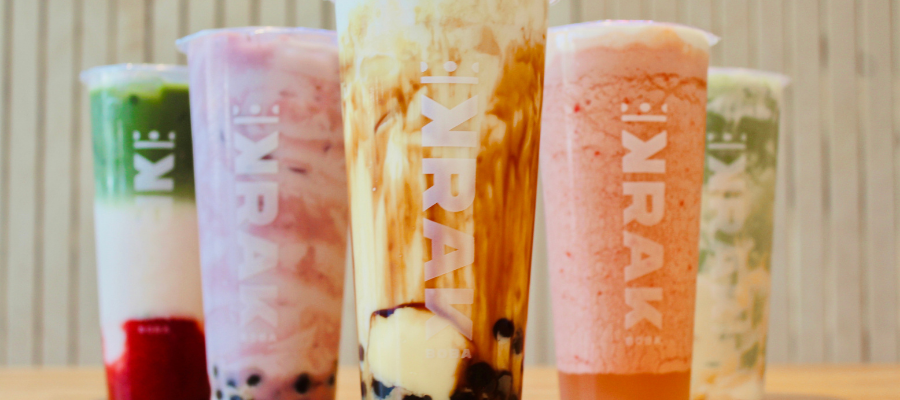 We scoured the streets of Riverside looking for the best Boba tea. There are a lot of options in this city, and we wanted to share the best. We created a top 10 list of bubble tea locations to help you out next time you're having a craving.
---
1. Kung Fu Tea
3678 Central Ave Suite 102
A national boba chain founded in New York City. Kung Fu Tea has a wide selection of boba options, including classic options (milk tea/fruit tea) and more unique options like punch, yogurt, and slush-based boba. They also use lactose-free milk in all of their drinks.
---
2. 7 Leaves Cafe
1201 University Ave STE 101
Included by popular demand from u/NLuce002 and u/plantslyr on Reddit. Located in University Village, stop by for a refreshing cup of boba paired up with a delectable macaron.
---
3. Tim Boba
1450 University Ave Ste N
When you walk into Tim Boba you'll see a visual menu of their most popular drinks and snacks you can order on the side. Tip: try the Dark Matcha Boba!
---
4. Tastea
11130 Magnolia Ave Unit C
Looking for a boba shop that offers dairy alternatives? Look no further, Tastea offers Oat Milk and Almond milk replacements. They also have Stevia if you want to replace the sugar in your drink.
---
5. Ding Tea
1575 University Ave #E
Ding Tea has a beautiful flower mural painted on the wall of their shop that gives the shop a great vibe. This is one of our favorite spots to go with friends to get away from it all.
---
6. Boba Café
1223 University Ave
A hybrid shop serving Chinese food and boba tea. You can expect delicious boba, quickly prepared food, and amazing service.
---
7. Krak Boba
3907 Chicago Ave Suite B
Krak's brand is all about authenticity and challenging the norm. It comes through in their aesthetic packaging, unique drinks, and lively interior decoration.
---
8. Boba Fiend
3375 Iowa Ave l
Known for offering slightly larger drinks that are more affordable than your average shop. What they lack in interior décor, they make up with great value and amazing service.
---
9. R&B Tea
1889 University Ave #105
R&B pays a lot of attention to detail when it comes to their flavors. Do yourself a favor and try one of the drinks on their Stormy Series menu, you won't be disappointed.
---
10. Boba Station
1299 Galleria At Tyler #6508
A little gem to be discovered in Tyler Mall. Every drink on their menu is delicious and comes with its unique twist.
---
11. Boba Tea House
767 W Blaine St
Get your boba with a side of popcorn chicken. Boba Tea House features all of the classic Milk and Fruit-based boba and a long list of toppings to add to your drink.