Best Boba Tea in Waco, Texas
Written by a few bubble tea addicts, on Jun 06, 2022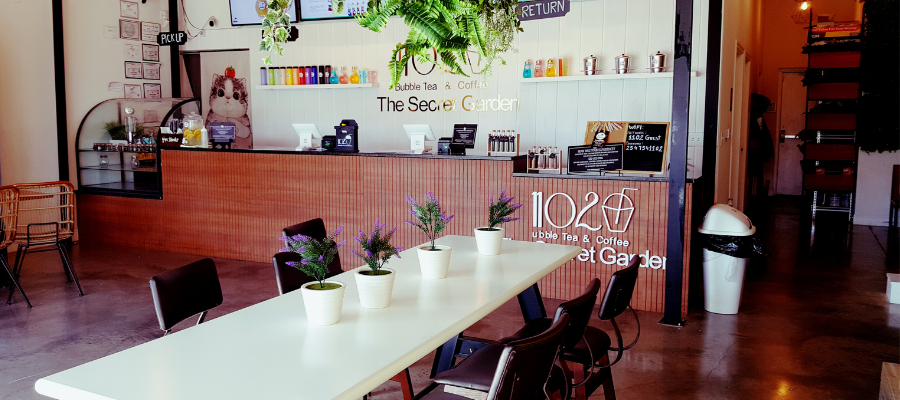 If you live in Waco, chances are you don't go out for Boba tea too often. There's a limited number of shops selling it in the city, though in the next few years you can expect more to start popping up. In the meantime, we put together a list of the best boba shops in Waco. If you're looking to try boba for the first time or just want to get your boba fix, you can't go wrong with any of the shops below!
---
1. Cha Community
1001 Franklin Ave
As their name suggests, building a stronger community is very important at Cha Community. In addition to their wide variety of premium boba, they regularly host events in the community. Don't hesitate to stop by and ask about their dumpling-making class 🤤
---
2. 1102 Bubble Tea & Coffee
Tinsley Square, The Secret Garden 804 South 7th Street, Suite 103
A bright and relaxing interior filled with lots of plants hanging from the ceiling and walls. We love their yellow booths with lowered cushions which make for a fun boba hangout spot with friends.
---
3. Wako Roll
2804 W Loop 340
Korean restaurant serving popular Korean dishes, sushi and boba. With over 20 boba flavors on their menu, you'll have plenty of options to pair with your meal. We suggest trying Jeongsik: A rice dish with four side dishes (modern and traditional) along with chicken, beef, shrimp, or pork.