Best Boba Tea in Wichita, Kansas
Written by a few bubble tea addicts, on May 09, 2022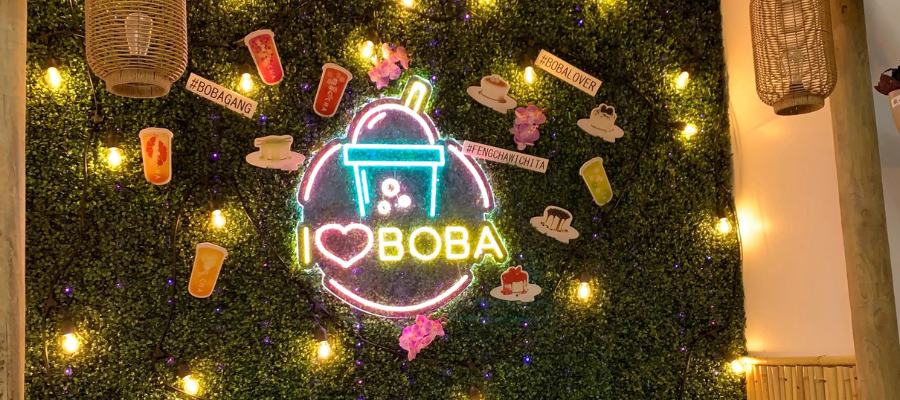 Looking for a relaxing spot to drink your boba? Or perhaps one that is more upbeat and exciting? Well you're in luck. In Wichita there's a boba tea shop for everyone. We compiled a list of our favorite shops across the city, grading them on their drinks, toppings, interior and overall vibe. Now go out and enjoy some boba!
---
1. Leaf Teahouse
1912 E Pawnee St
Going to Leaf Treehouse feels like you're entering a rainforest. The relaxing vibe is great for enjoying bubble tea. Kick back, relax, and forget about all your problems. They also put entire fruits in your fruit teas!
---
2. FENG CHA Wichita Boba Tea
8007 E Kellogg Dr #18B
FENG CHA has a modern look and quirky seating options. Try their toasted sugar as a topping, it adds a unique crunchy texture to your boba.
---
3. ICTea
3300 N Rock Rd a3
If you're feeling experimental, go for the tornado boba (it's delicious!). We also love their selection of snack foods, including egg rolls, wings, and bubble waffles. Don't forget to ask for a punch card before you leave, you'll probably find yourself coming back soon.
---
Best Delivery Option: Pearly
Delicious | Ready in 3 Minutes | Affordable
Are you spending a fortune on boba? What if you could easily make delicious boba tea at home? It would taste just as good as your favorite shop, and cost you less money. Introducing Pearly. Instant bubble tea kits that hit the spot when you're craving boba, ready in under 3 minutes. They also make for great gifts!
---
4. Kung Fu Tea
1625 S Rock Rd Suite 129
The only thing we want from Kung Fu Tea is more locations in Wichita! No matter which drink you choose, you can expect good quality and tasty boba... though it is a little bit on the pricier side.
---
5. Boba Zone Inc
2240 N Rock Rd #106
If you love popping boba, you need to go to Boba Zone! Pair it up with one of their fruit tea drinks. Our favorite combination is the passion fruit tea with mango popping boba 😍
---
6. Joy Tea
11414 E Central Ave STE 100
Joy Tea has a bright, popping interior that will fill you up with energy! Try their signature milk tea and pair it with one of their unique toppings like Aloe Vera or Cheese Foam.
---
7. Sweet Pops
550 N Rock Rd
Don't let the name confuse you, Sweet Pops sells more than just ice cream. In fact, they are experts in all things dessert. Make sure to try the Mango and Passion Fruit Milk Tea and one of their specialty shaved ices. They also have the coolest-looking cups in Wichita!
---
8. The Bean Scene
8606 W13 St N #120
The Bean Scene has 4 different popping boba flavors (Strawberry, Blueberry, Mango, Passion Fruit). They've also got plenty of board games to play while you enjoy your drink.
---
9. Kimlan Sandwiches
1035 N Broadway
Who knew Pho and Boba worked so well together? Kimlan Sandwiches has affordable prices and delicious boba (the avocado boba is amazing).
---
10. Yokohama
613 W Douglas Avenue
Yokohama is hands down the best ramen place in Wichita! Try their Black Garlic Tonkotsu Ramen (it was featured in USA Today) with a side of tropical Milk Berry Boba. It has 5 different fruits in it: Strawberry, Pineapple, Mango, Coconut and Watermelon.