Best Boba Tea Shops in Tulsa, Oklahoma
Written by a few bubble tea addicts, on Apr 18, 2022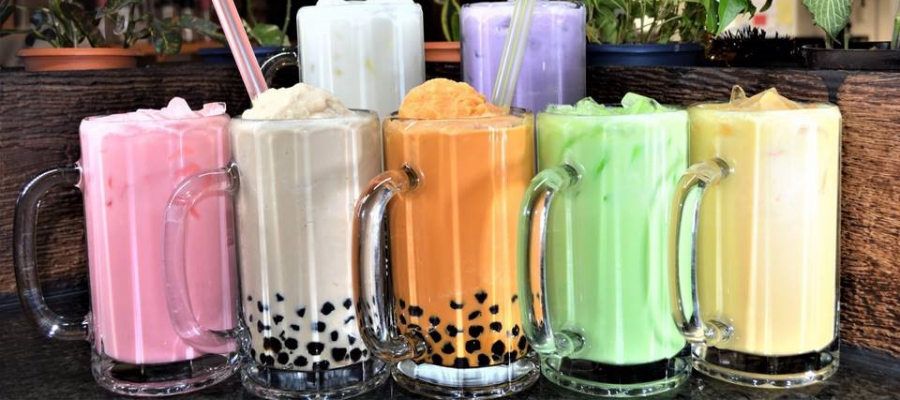 We did the research so you don't have to. Below you'll find a curated list of boba tea places in Tulsa. We evaluated these shops based on their drinks, food, interiors and more!
---
1. Ding Tea
11007B E 71st St
A cute boba shop with a spacious interior. Stop by with a few friends and enjoy one of the many delicious boba tea options on their menu.
---
2. Kung Fu Tea 
5956 S Yale Ave
A national chain with a local feel. Their menu has something for everyone. You can't go wrong a milk tea, fruit tea, espresso or even their yogurt based drinks.
---
3. Hey Boba
6942 S Lewis Ave
In addition to their delicious selection of boba, Hey Boba also sells Asian snacks to pair up with your drink. We suggest trying the Taiwanese Fried Chicken Snack 🤤
---
4. Cha Bubble Tea 
8246 E 71st St
Get your bubble tea with a side order of of Mochi ice cream! Another unique option you'll find at Cha: Sea Salt Bubble Tea!
Open in Google https://goo.gl/maps/rCTJvZVwQSWXgvro8Maps
---
5. Boss Tea 
8222 E 103rd St #136
Boss Tea has the most well-designed boba tea cups in Tulsa. We're big fans of their 'Boss Menu' which includes a number of unique drinks you should try (e.g. Oreo Matcha).
---
6. Gung Ho 
7547 S Olympia Ave Unit B
If you're looking for a meal with your boba, go to Gung Ho. Their Poke and Ramen options are to die for. 
---
7. Fresa All About Cha
202 South Cheyenne Avenue West 1st Street Floor Suite A
While boba isn't their specialty, you'll have a great time ordering it to complement one of their delectable pastries.
---
8. Roppongi
601 S Boston Ave
Boba, Banh Mi, Beer and Ramen. This shop boasts an eccentric interior and a unique combination of food and drinks on their menu. 
---
9. NobiliTea
7021 S Memorial Dr Store 0235 A
Nobilitea is a Tea Shop that specializes in selling loose leaf teas. You'll quickly find yourself learning more about tea as you order your drink!
---
10. Lo Banh Mi Viet Hot Bread
3151 S 129th E Ave
A classic Vietnamese Banh Mi joint with a wide variety of boba options. Try pairing up the grilled chicken sandwich with a Thai Boba Tea!