Best Bubble Tea in Denton, Texas
Written by a few bubble tea addicts, on Jun 18, 2022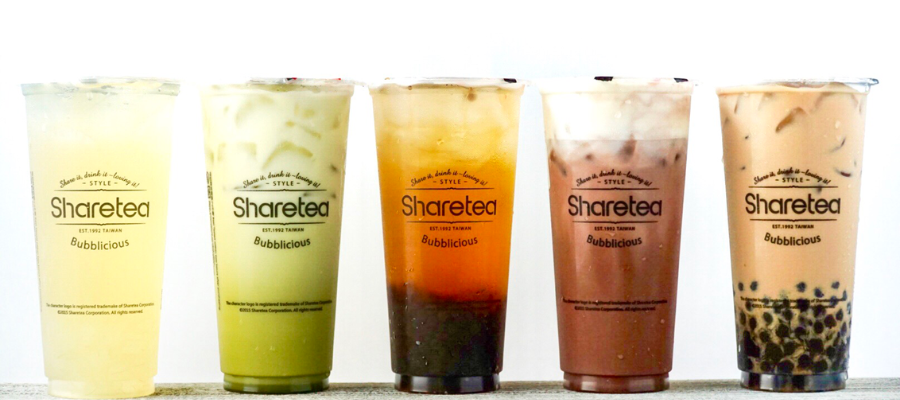 Denton features a handful of bubble tea shops that each bring their own take on bubble tea to the city. To navigate you through all of these options, we've created this guide ranking the best bubble tea shops in Denton by their tea, toppings, décor, prices, and more. Enjoy!
---
1. Bubble Well
22155 S Loop 288 #310
Bubble Well has the most delicious bubble tea in all of Denton. They have a very short and simple menu, which makes it easy to pick your drink. You really can't go wrong with any of the options. While you're there, consider trying a milk tea shaved ice - it has tapioca and pudding in the bowl!
---
2. Sharetea
2200 W University Dr Suite 160
If you've never had bubble tea, Sharetea is the perfect place to start your journey. Try their classic peal milk tea and once you're ready for more, try other authentic drinks like the Okinawa Pearl Milk Tea. You can also add ice cream as a topping here 🍦
---
3. Kung Fu Tea
2735 W University Dr #1061
Bubble Tea + Board Games = Perfect Hangout Spot. Order the Kung Fu Milk Tea, grab a box of Jenga and enjoy!
---
4. Taiyaki Sweets
1206 W Hickory St
Got a sweet tooth? Head on over to Tayiaki Sweets to try some of these delicious Japanese fish-shaped cakes filled with nutella, oreos, and more! For the perfect story post, take some photos of your tayaki in front of their fairy light-covered grass wall.
---
5. Aliboba Café
5017 Teasley Ln #129
Who knew bubble tea and sushi went so well together? Clearly, Aliboba Café figured it out and is sharing this delicious combination with the world.
---
6. SpicyZest Café & Boba
8427 26 Blvd
Have you ever had Sri Lankan food? Go to SpicyZest Café & Boba to try delicacies like String Hopper, Briyani Chicken, and Lumpriase (a rice dish with eggplants, seenisambol, curry, and egg). They also have a short bubble tea menu featuring most of the classic bubble tea options.
---
7. Hot Spots Eat Fresh
3520 E McKinney St
The tasty Chinese food and speedy service make Hot Spots Eat Fresh the best food quick stop in Denton. They serve everything from bubble tea to pot stickers to chow mein and ramen. With so many options, every trip to Hot Spots is a new experience.