Best Bubble Tea in Naperville, Illinois
Written by a few bubble tea addicts, on Jun 10, 2022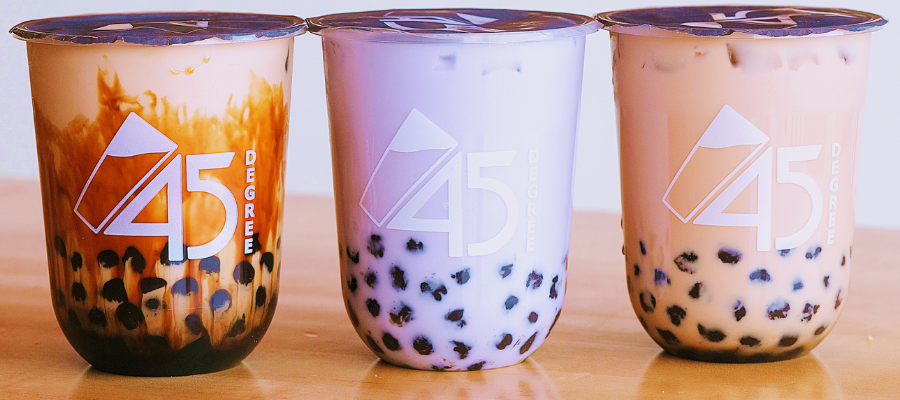 From astrology-themed bubble tea shops to Bahn Mi shops that serve delicious bubble tea, Naperville has it all. We're here to give the best bubble tea spots in the city the recognition they deserve. 
---
1. Vannie's House
4430 Fox Valley Center Dr. Unit 104
Prepare for a new world of bubble tea. Whether you order from the Iced Lava Milk or Salted Cream Cheese Tea menu, every drink is freshly prepared in their shop. The shop has a lively atmosphere thanks to its friendly staff, pretty decor, and tasty drinks. 
---
2. Pisces Café Boba & Tea
2751 Maple Ave
Cute café with an astrology theme. You'll find boba and milk tea constellations all over its walls. Try their specialty iced-blended pong crush, which comes with Oreo cookies and jolly pong cereal 🤤
---
3. Vivi Bubble Tea
4332 E New York St
This well-loved chain brings its teas to Naperville! With its bright and energetic design and delicious drinks, you won't be disappointed. Make sure to try their Tiramisu Boba!
---
4. 45 Degree Tea, Ramen, Rice
2775 Showplace Dr. Unit 119
If you're looking for a shop that uses extremely high-quality tea in its drinks, look no further. They also have some of the best Ramen in Naperville! PS. you get a discount if you bring your own cup!
---
5. Everest Custard & Bubble Tea
848 Illinois Rte 59 Suite 104
Purple Oreo? Chocolate Peanut Butter Banana? You probably think we're talking about ice cream flavors, right? Wrong! These are all bubble tea flavors! Their shop has flavors to satisfy even the most extreme sweet tooth. The interior is super cute and very kid-friendly!
---
6. Ma Tea House
1426 Fox Valley Center Dr
Need a break from shopping? Ma Tea House is conveniently located in Fox Valley Mall. They have plenty of tasty options on their signature drinks menu along with irresistible handmade bao.
---
7. Joy Yee
1163 E Ogden Ave Ste 707
A casual Pan-Asian restaurant serving a large menu of noodle and rice dishes you can pair with bubble tea. They have a surprisingly long list of bubble tea options that pair well with the menu. 
---
8. Munchies Rolled Ice Cream
22 E Chicago Ave Ste 119
A great place to go with friends and family. Munchies serves bubble tea, rolled ice cream, smoothies, marble drinks, and more. There's something for everyone here.
---
9. MO TEA AND BANH MI
3075 Book Rd Suite 139
Want to experience some crazy bubble tea toppings? Go to Mo Tea. They serve 7 different popping boba flavors, basil seeds, salted cheese, and CHERRY BLOSSOMS?! Oh, and did we mention they serve Banh Mi?