Best Bubble Tea in Raleigh, North Carolina
Written by a few bubble tea addicts, on May 11, 2022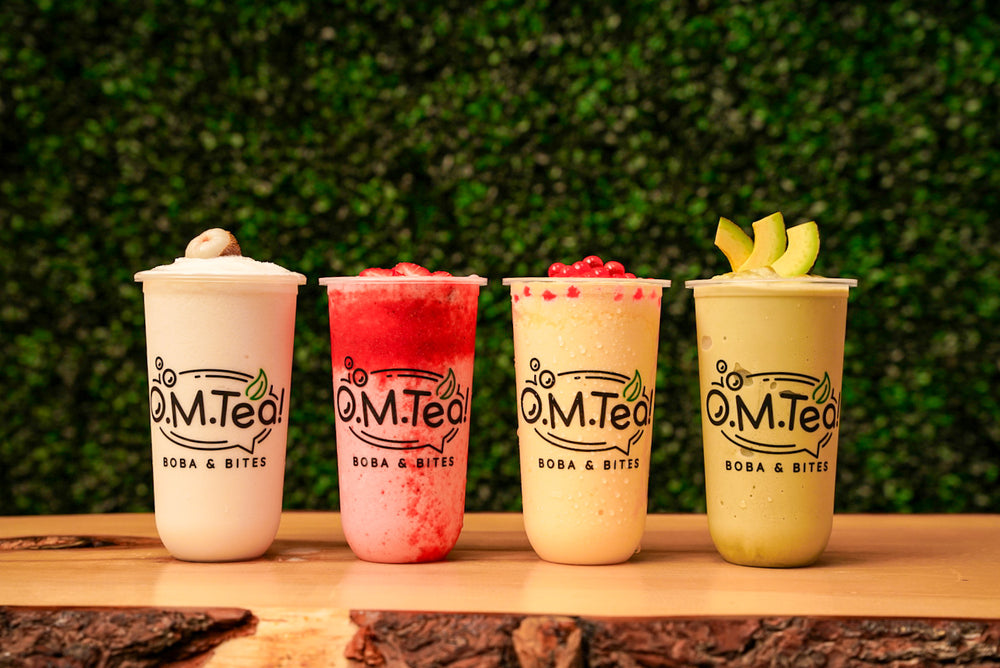 Where do you like to drink boba? Prefer a shop with a lively atmosphere? Somewhere with unique snacks? A shop with nice aesthetics? This guide shares the 10 best bubble tea shops in Raleigh so that you can enjoy delicious bubble tea wherever you are in the city. 
---
1. Bumble Tea
3221 Avent Ferry Rd
Bumble Tea's shop features a cute bumblebee theme. You'll find bee-related art, tables, drinks, and more! Make sure to try their signature Bumble Thai Tea and take a photo in front of their iconic wall.
---
2. Moge Tee Raleigh
2304 Hillsborough St #100
Moge Tee is known for its selection of Cheese Foam toppings. Try the Red Dragon Fruit, Mango, Strawberry, or Grapefruit boba tea with this unique topping.
---
3. Cha House Raleigh
3001 Hillsborough St #108
Located next to North Carolina State University, Cha House is a popular spot for students craving boba between classes! Try pairing your boba with their signature green scallion pancakes.
---
4. OMTea Boba & Bites
3901 Capital Blvd
OMTea's boba is where to go if you want to taste boba from high-quality tea leaves. They also have 5 quirky variations of fries (Pho, Kimchi, Unagi, Spicy Mayo, and Bulgogi).
---
5. ICool Thai Rolled Ice Cream & Bubble Tea
30001 Hillsborough St #120
ICool has the best rolled ice cream in Raleigh! The smooth, velvety texture of this ice cream pairs well with boba's milky taste.
---
Best Delivery Option: Pearly
Delicious | Ready in 3 Minutes | Affordable
Are you spending a fortune on boba? What if you could easily make delicious boba tea at home? It would taste just as good as your favorite shop, and cost you less money. Introducing Pearly. Instant bubble tea kits that hit the spot when you're craving boba, ready in under 3 minutes. They also make for great gifts!
---
6. Kung Fu Tea
10251 Little Brier Creek Ln Suite 106
This well-known chain brings its signature taste to Raleigh. With their well-designed interior, high-quality drinks, and cute dragon decal cups, you won't be disappointed! Make sure to try the Mango Snow boba.
---
7. Champloo Desserts
8320 Litchford Rd STE 150
Although they started out as a dessert place, Champloo has popped up on our boba radar by serving up creatively themed bobas. Try the Thanos - the Taro and blueberries make it look like the Avengers villain!
---
8. Budacai
120 E Martin St
Alcoholic Bubble Tea! Looking for a little extra kick in your boba? Budacai gives you the option to put your favorite liquor in your bubble tea.
---
9. Boba T+
1401-G, SE Maynard Rd
Boba T+ has great prices and friendly staff. Make sure to grab a punch card, as you'll be wanting to come back here over and over again!
---
10. MooMooCha
1350 5th Ave Suite 250
If you're looking for a fun atmosphere, go to MooMooCha. The bright pink walls and neon signs make for a great Instagram photo.