Best Bubble Tea in Round Rock, Texas
Written by a few bubble tea addicts, on Jun 10, 2022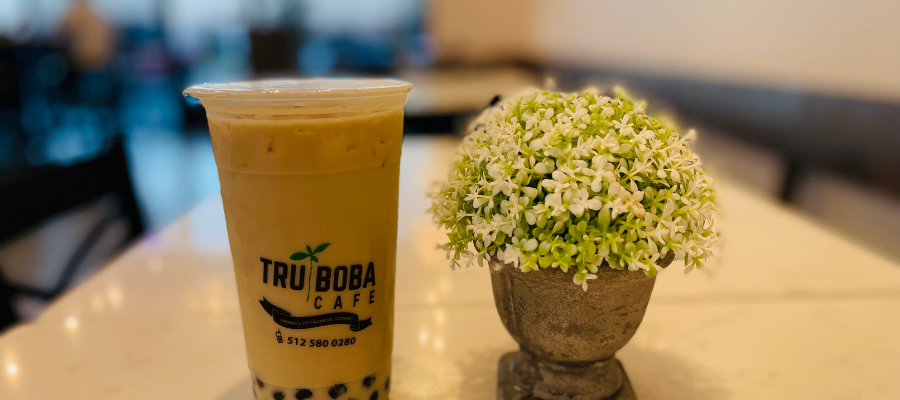 Looking for somewhere to relax? Somewhere to hang out with friends? Or perhaps you need a little burst of energy? Well, you're in luck! Round Rock's diverse bubble tea shops cater to all of those needs and more. To help you decide which shop you should visit, we've compiled a list of the best bubble tea spots in the city. Enjoy!
---
1. Teapioca Lounge
2000 S I-35 Frontage Rd N-1
As the name suggests, Teapioca Lounge is a perfect place to go relax. The shop is friendly to beginners and bubble tea connoisseurs alike, as it truly offers something for everyone. With amazing service, a wide range of delicious drinks, a welcoming interior, and board games, you'll find yourself coming back often!
---
2. Ding Tea Round Rock
2800 S I-35 Frontage Rd
Gorgeous 2-story bubble tea shop with a contemporary design. Try their honey-infused golden boba as a topping for a unique twist!
---
3. TruBoba Café
1900 University Blvd #210
A whole new level of bubble-themed desserts! In addition to bubble teas, try their signature bubble waffles! A fluffy flavored waffle filled with ice cream is the ideal way to beat the Texas heat!
---
4. Sunrise Teahouse
1400 E Old Settlers Blvd Suite 104
With affordable prices, plenty of seating and board games, Sunrise Teahouse is a great family-friendly shop to celebrate an achievement or to hang with friends. Try the ice cream coffee with boba for an afternoon pick me up 😉
---
5. Totally Tea
4401 N Interstate Hwy 35
Some of the best fruit teas in the city! Their staff is incredibly friendly and always ready to make your bubble tea with love.
---
6. Misaki - Ramen & Boba Tea
3001 Joe Dimaggio Blvd Suite 1200
We can never say no to pairing Japanese food with bubble tea 😍 The interior at Misaki is super cozy and their food is to die for. While the bubble tea is on the pricier side, it pairs up well with their noodle dishes.
---
7. Adelyn Bakery Boutique
201 University Oaks Blvd Ste. 560
Parisian-themed bakery with wall decoration bringing you straight to the Champs-Elysees! We appreciate their commitment to blending Taiwanese and French culture by pairing up bubble tea with macarons (it's a match made in heaven).