Best Bubble Tea in Springfield, Massachusetts
Written by a few bubble tea addicts, on Jun 18, 2022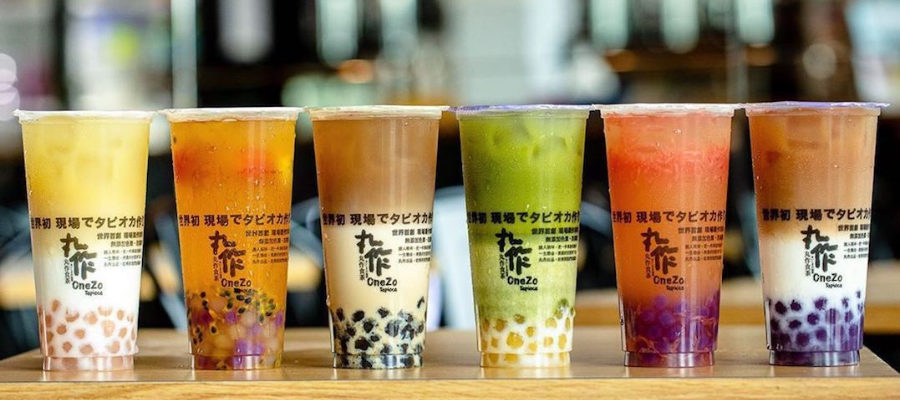 From mall booths to Vietnamese restaurants, Springfield's bubble tea scene is quickly expanding. That's why we've created this guide to share the best bubble tea spots in the city by their teas, toppings, interiors, and more. Enjoy! 
---
1. Fruity Bubble
50 Holyoke St
This shop puts the bubble in bubble tea! You'll never get bored with the drinks here because there are dozens of toppings for you to choose from!
---
2. Vinh Chau Restaurant
409 Dickinson St
Family-run Vietnamese restaurant that provides the perfect combination of large portions and affordable prices. Try the Crashing Passion or Thousand Eye Watermelon!
---
3. OneZo
50 Holyoke St
Located inside the Holyoke mall, OneZo is the perfect shopping pit stop. In addition to bubble tea, you can find slushies, lattes, foam drinks, and even yogurt-based teas! No matter what kind of drink you order, make sure to ask for their handcrafted tapioca pearls!
---
4. Banh Mi Mia
461 Belmont Ave
Pair a Banh Mi (Vietnamese Baguette Sandwich) with a Milk Tea for a quick and easy on-the-go meal.
---
5. Pho Saigon
400 Dickinson St
A local favorite in Springfield! Large, delicious portions in a gorgeous restaurant with reasonable prices. Enjoy flavor-filled, authentic pho and tapioca-filled green tea.