5 Make Your Own Boba Tea Kit Brands You Should Check Out
Written by a few bubble tea addicts, on Jun 27, 2022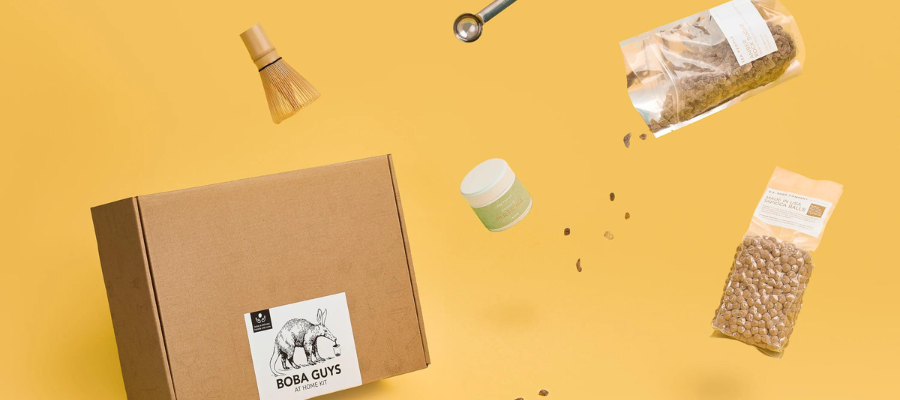 Make your own boba tea kits are all the rage right now. A cheaper and faster way to enjoy boba with the same flavor quality as a boba shop? ✋🏼 yes, please! If you're new to the scene, don't worry, there are lots of brands to choose from. They offer plenty of flavor and topping combinations to help you make your ideal boba. To make it a little easier to choose which kit to try first, we put this guide together to help you out. 
---
1. Pearly
Under 3 Minute Prep Time | Tasty | Unique
Make boba tea without having to leave the house! This easy-to-use boba tea kit allows you to prepare boba at home in under 3 minutes. It comes with various flavors, toppings, accessories, and more!
---
2. Tealise
Lots of Flavors | Mix & Match Options
Tealise is known for its large selection of tea-related gifts. They carry quite a few powder-based flavors of boba in their store. Make your own boba tea kit flavors include Red Bean, Coconut, Matcha, Milk Tea, and much more!
---
3. Boba Box
Premium | 1 Hour Tapioca
Boba box gives you the flexibility of choosing powder or syrup-based drinks. Unlike some of the other options in our guide, their selection of syrups is quite unique and make it easy to prepare fruit teas at home.
---
4. BBT Club
Australian Brand | Lots of Accessories
This brand was born in Australia from a need for boba tea during the pandemic. When every boba shop was closed, their founders decided to launch a DIY boba tea kit business to fill the demand. They recently expanded to the US and offer a large selection of boba options.
---
5. The Boba Kit
Made by Boba Guys
From the founders of the iconic LA-based Boba Guys, this make your own boba tea kit allows you to make your boba with the same ingredients they do! Fun fact: all of their tapioca is made in America!