9 Creative Bubble Tea Drinks You Haven't Tried Yet
Written by a few bubble tea addicts, on Apr 17, 2022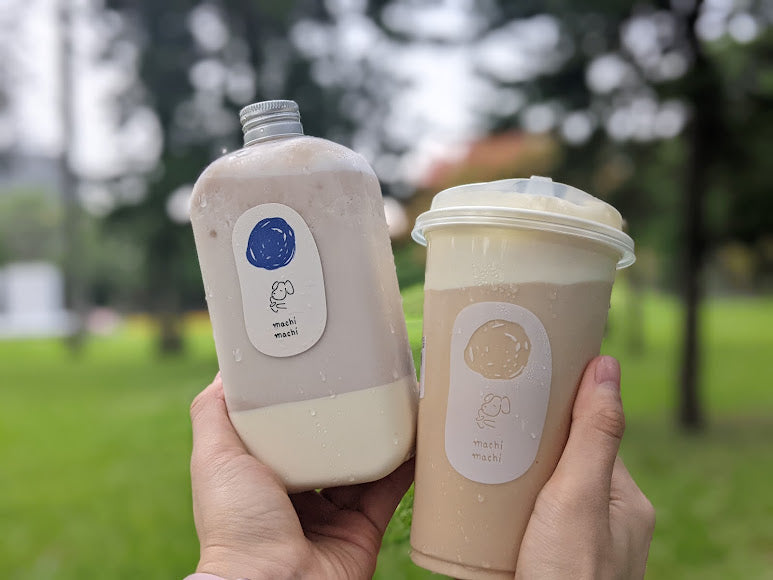 If you're a bubble tea lover, you've probably tried all of the most popular drinks like original milk tea, taro milk tea, jasmine milk tea, and others. But sometimes, you're in the mood for something a little more adventurous... Here's a list of 9 creative bubble tea drinks you probably haven't tried yet!
1. Mango Pomelo Sago with Tea Jelly
Where to buy: TP Tea (Canada, USA, Taiwan, etc.)
This bubble tea is flat out delicious! It's based on a popular Cantonese dessert - just in boba form. The shop uses real mangoes and pomelo for the drink.
2. Creme Brulee Bubble Tea
Where to buy: Mooboo (UK)
If you've had creme brulee before, you know that the magic of the dish is in torching the top layer of custard. This shop does just that, adding some heat to the top layer of your ice-cold bubble tea. What a twist!
3. Strawberry Matcha Royale
Where to buy: Teaspoon Life (USA)
This drink combines matcha tea at the top, with silky strawberry marmalade at the bottom. You may have tried these two bobas separately - combine them for a brand new flavor!
4. Flamingo
Where to buy: Teaspoon Tea
Let me stop you right there (I know what you're thinking) - this drink DOES NOT come with flamingos! Instead, it combines two of our favorite flavors: passionfruit and watermelon for a super-refreshing drink. It's also super pretty, if you want to treat your eyes too... 🤤
Do You Love Drinking Bubble Tea?
We're giving away free samplers and other boba merch! Subscribe to our newsletter to learn more!
5. Passionfruit Butterfly
Where to buy: Rapha Tea (USA, Vietnam)
Maybe the cutest drink on the list - this tea has an ombre effect, from the color of the passionfruit, to the color of the sweet pea tea. This type of boba is also often called a butterfly-pea tea. 
6. Strawberry Rice Milk
Where to buy: Boba Guys (USA)
We're suckers for a tasty strawberry puree. Add a some rice milk, and you have yourself a delicious decaffeinated boba.
7. Dirty Banana Milk
Where to buy: Boba Guys (USA)
For the coffee lover - this drink comes with a shot of espresso, and creamy housemade banana jam. 
8. Taro Purple Rice Yogurt
Where to buy: Cowcow (USA)
Combine taro, yogurt, and actual rice into a drink, and you have this delicacy! This has to be one of the most creative toppings available for a bubble tea drink.
9. Cheesy Fruit Smoothie
Where to buy: Cowcow (USA)
Combine your favorite fruit, with a thick layer of bubble tea cheesy foam for an indulgent and rich snack. 
There you have it - the 9 most creative bubble tea drinks available worldwide! 
If you're craving a bubble tea after browsing this list, check out Pearly for DIY bubble tea kits!