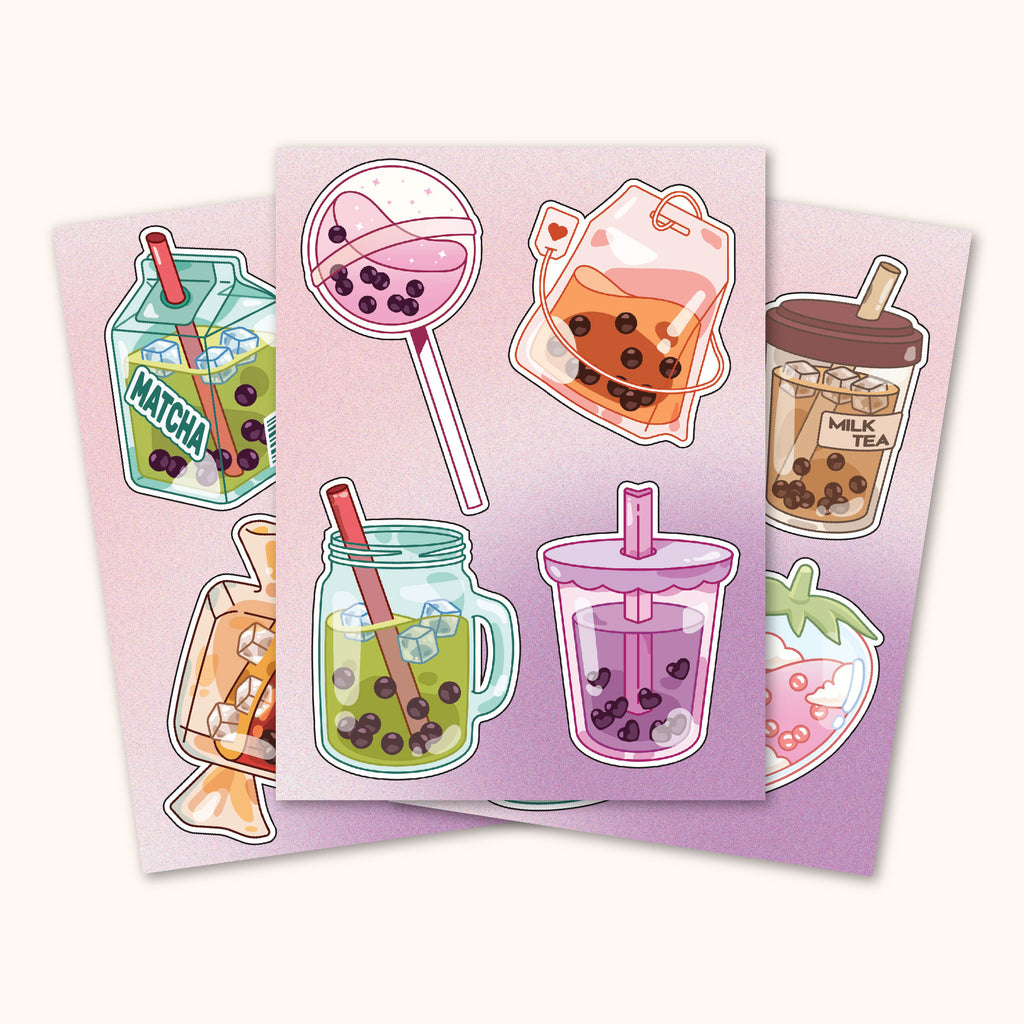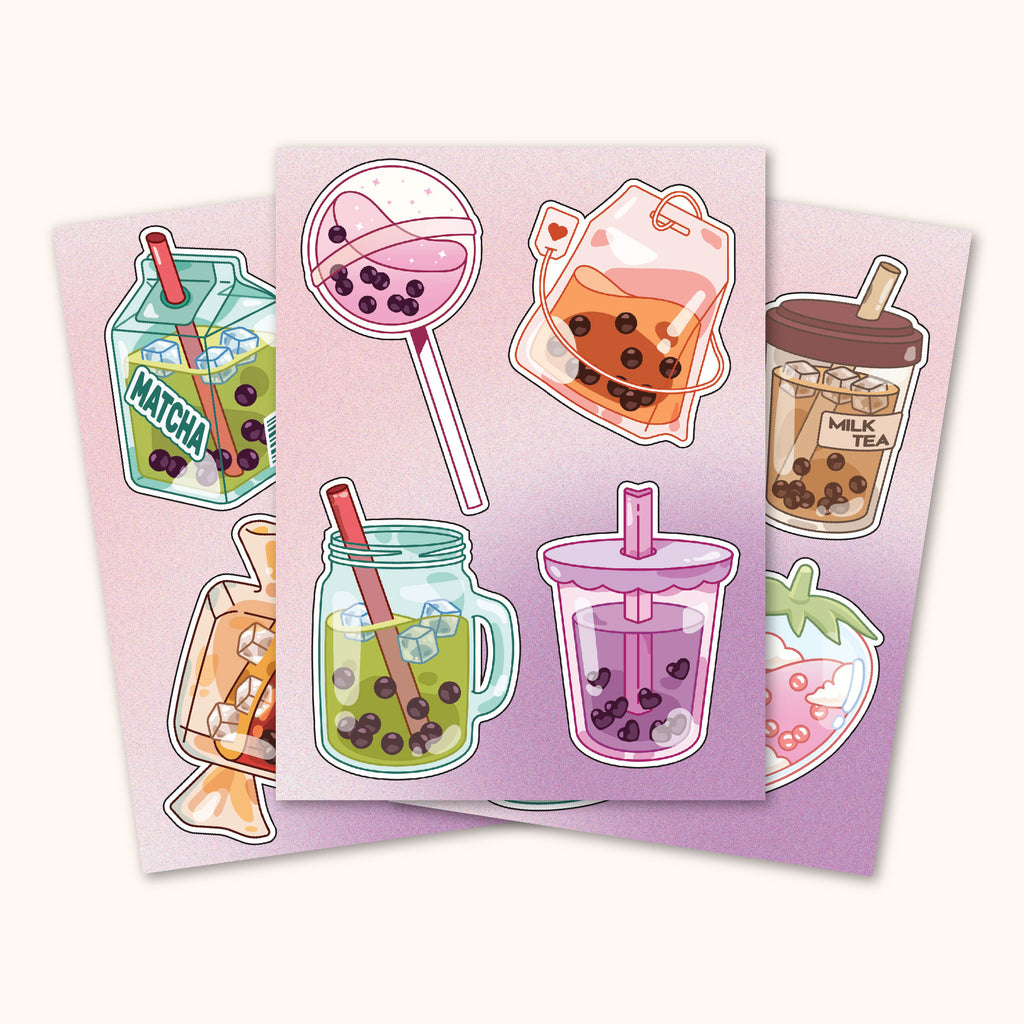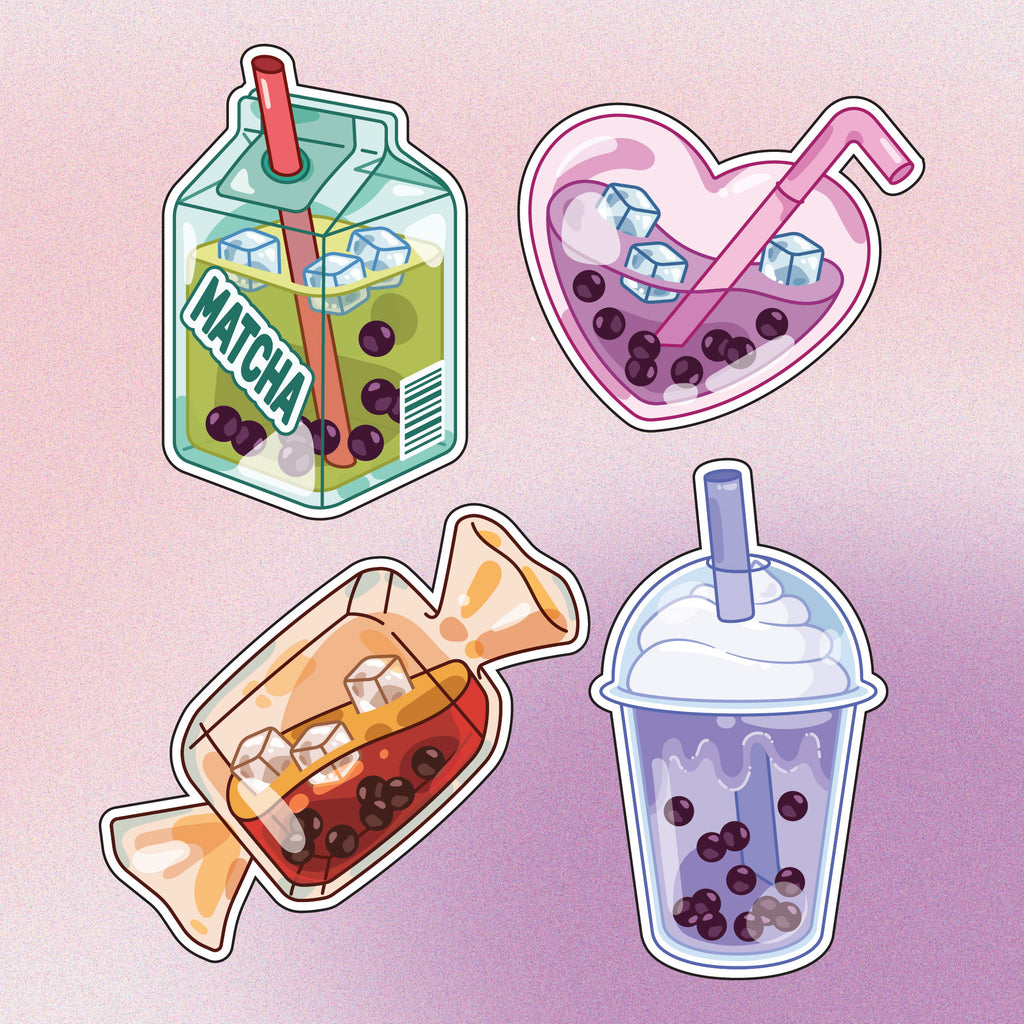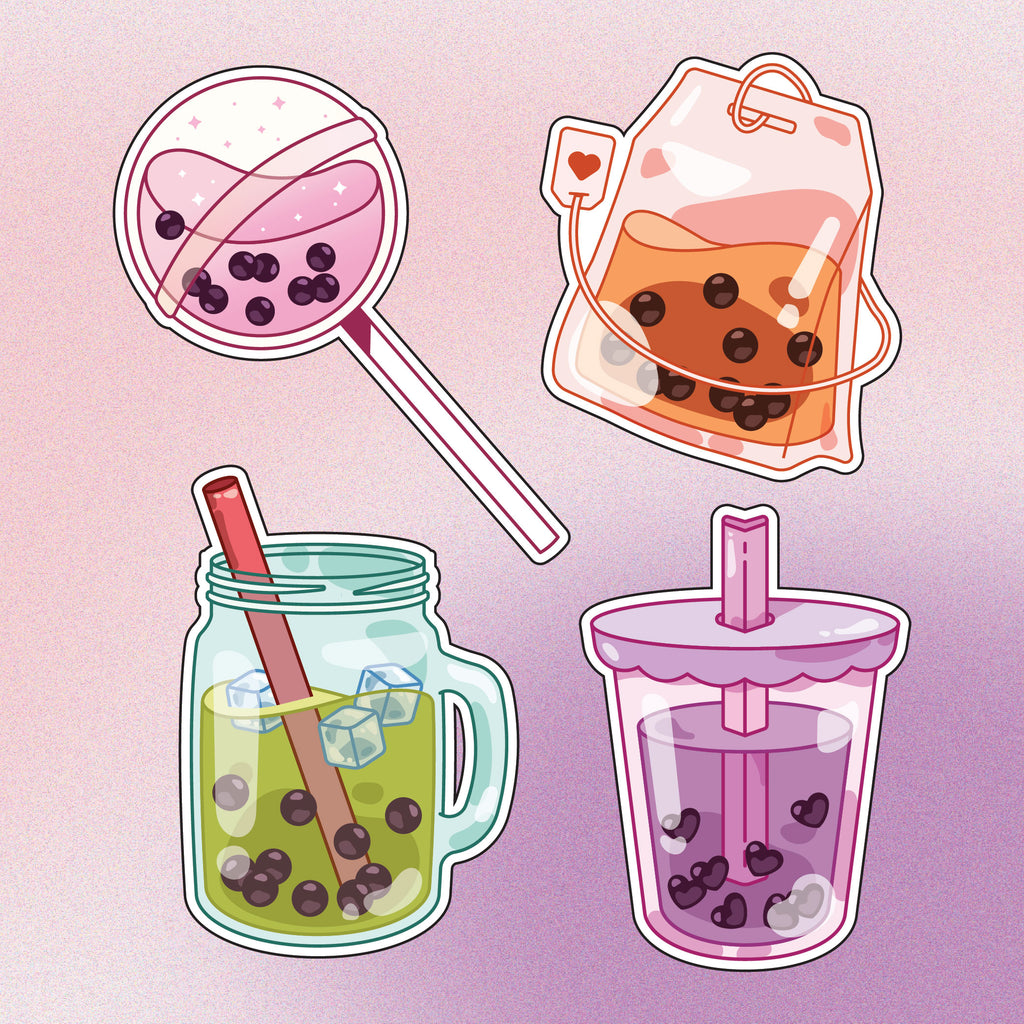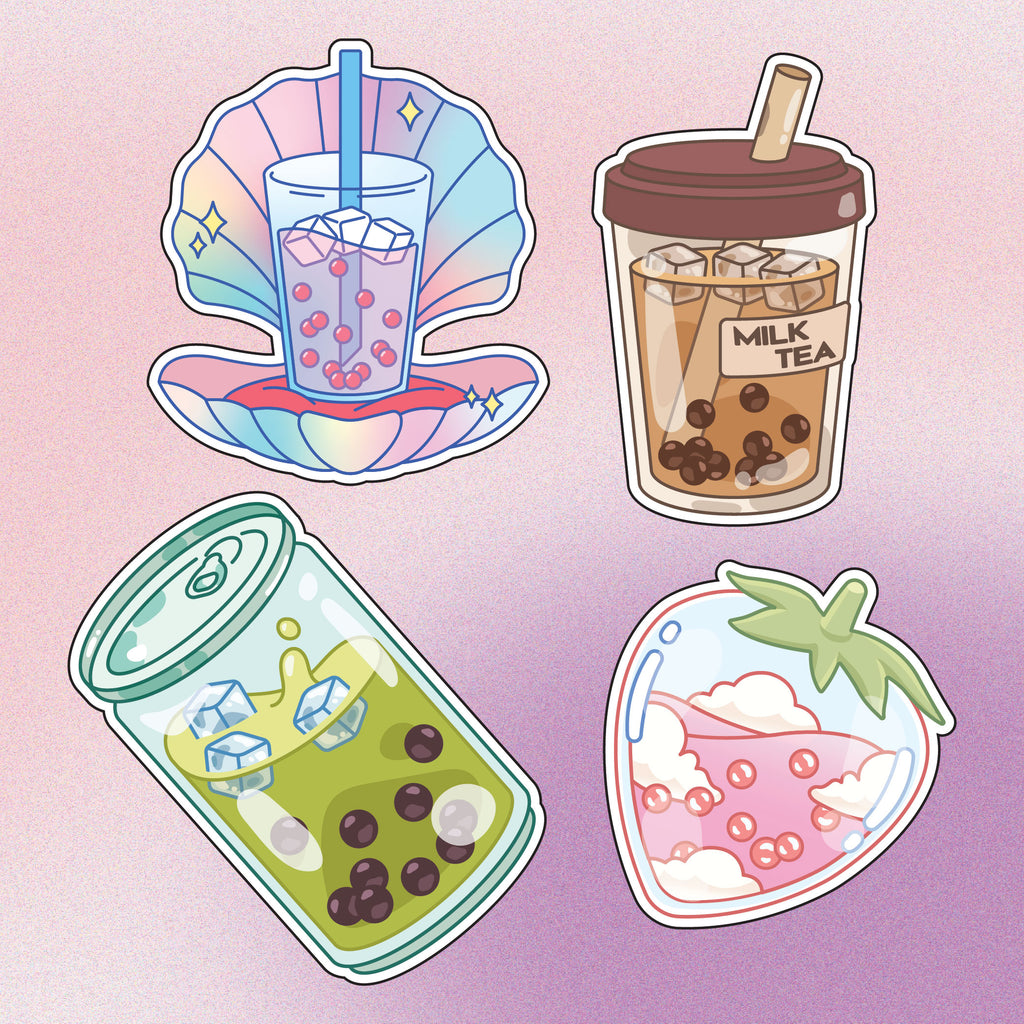 12 Bubble Tea Stickers
Size: 6" by 4"
Quantity: 12 stickers total
Share your love of bubble tea with the world with these cute and fun stickers!
Stickers come together in an envelope
---
What's so special?
---
Pearly Best Sellers

How Our Kits Work

1
Mix the powder with boiled water
2
Microwave tapioca for 30 seconds
3
Enjoy your fresh bubble tea!
Shop now
What boba fanatics are saying

TASTES LIKE BOBA
⭐⭐⭐⭐⭐
I'm never leaving my house again. These are so easy to make and taste delicious. Need more flavors asap.
Rachel P.
Super convenient
⭐⭐⭐⭐⭐
I find these kits to be great for when I don't want to leave the house, but NEED to have a bubble tea
Jessica R.
TOP TIER TAPIOCA
⭐⭐⭐⭐⭐
I'm the world's biggest bubble tea fan, and Pearly rivals my fave shop. The tapioca is perfectly chewy
Becca J.