What is the best boba tea flavor for beginners?
Written by a few bubble tea addicts, on Sep 19, 2022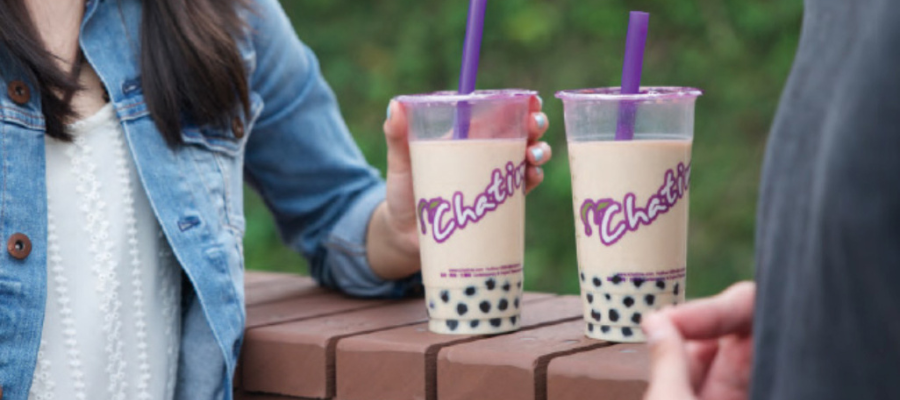 Article Recap: Our team suggests Original Milk Tea as the best starter drink! Keep reading as we'll break down our favorite drinks, toppings, shops and more!
We're sure you've all heard of boba tea, but maybe you've never tried it. We get it, the whole experience can be overwhelming. The terminology can be tricky and the ordering process alone can be enough to turn you away from a boba shop. We've written about how to order boba tea before, and are excited to continue that series with a guide on what to order for your first time!
We've narrowed down the best boba tea flavors and toppings for beginners, and where to buy these popular boba teas!
What are the best boba flavors for boba tea beginners?
Original Milk Tea
A classic! Original milk tea is the most generic and simple tea flavor. Boba lovers adore this flavor because of its versatility. You can add almost any topping to this tea and still fall in love with it!
Passion Fruit Tea
Passion fruit tea is one of the most popular fruit tea flavors. Plus, it's perfect for everyone! It's light, refreshing, and caffeine free! How could you go wrong?
Taro Milk Tea
Sweet, nutty, and with a hint of vanilla, Taro milk tea is a beloved flavor among the boba community. Like original milk tea, the topping possibilities are endless! If that's not enough to convince you, its pretty purple color on its own makes it an Instagram-worthy drink!
Matcha Milk Tea
Where are the green tea lovers at?! If this is you, matcha milk tea is the perfect option. It's creamy, and a bit earthy, but it can be customized with different toppings and sweetness levels! If you want to make it a little sweeter, ask the boba barista to add brown sugar (it will change your world).
credit: carmyy.com
Mango Fruit Tea
If you're more of a smoothie or slush person, don't worry we've got you covered! Mango fruit tea is super popular as a smoothie or slush. But it's also nice and fruity as an iced tea with some popping boba or coconut jelly!
credit: aheadofthyme.com
5 best boba tea toppings for beginners
Tapioca Pearls
Tapioca, boba, pearls, bubbles, the list goes on. Whatever you want to call these little balls of chewiness, they'll be your go-to bubble tea topping! As a beginner, this is where you should start. They compliment any tea perfectly!
Popping Boba
Don't confuse these with tapioca pearls! Popping boba has a different texture that will revolutionize your fruit tea. The big difference between tapioca and popping boba is the juice. When you squeeze popping boba, the juice bursts in your mouth. This topping comes in a variety of flavors and is sure to add some fun to your fruit tea!
Coconut Jelly
Whether you're a milk tea or fruit tea person, coconut jelly will add a tropical vibe to any boba tea! Made from real coconut meat, the jelly has a slight coconut taste. This makes it perfect for a hot summer's day… or the middle of winter, we won't judge ;)
Pudding
Alert: this is not the same pudding that comes in the little plastic containers! Pudding as a boba topping comes from egg yolks, cream, and sugar and is like a custard. It adds sweetness to your boba and is an amazing pair with milk teas!
Grass Jelly
Don't worry, it isn't made from grass 🤣 Grass jelly comes from a plant called Chinese mesona and is fresh tasting, like mint. It's the perfect alternative to tapioca pearls if you're craving something a little lighter and lower in calories. Plus it tastes amazing in both milk and fruit teas!
The 5 best beginner-friendly boba shops (and what to order)
Gong Cha - Wintermelon Milk Tea
If you're out and about looking for boba tea, you're bound to come across a Gong Cha location. This international boba tea chain has some iconic drinks to try out. We suggest starting with one of their best sellers: wintermelon milk tea with grass jelly. The wintermelon tea resembles the taste of sweet, fresh melon and the grass jelly adds an extra little zing.
Kung Fu Tea - Kung Fu Milk Tea
If you're out getting your first boba from Kung Fu Tea, we have two beginner suggestions for you! If you'd prefer to try a milk tea, start with the Kung Fu Milk Tea with tapioca pearls. And if you feel like trying green tea, get the Kung Fu Green Tea with tapioca pearls!
Pearly - Original Milk Tea
Nervous about going to your first boba shop? Don't worry - we've been there! Why not try ordering a DIY boba tea kit online instead? Pearly makes it very easy to make boba tea at home with their starter kit. It takes under 3 minutes to prepare and tastes just as good as the other drinks on our list! Check them out here.
Sharetea - Mango and Passion Fruit Tea
One of Sharetea's Top 10 drinks is their mango and passion fruit tea. We recommend adding some popping boba or coconut jelly to spice up this drink! Sharetea's mission is to make your boba 'bubblicious' so if you're near a Sharetea, be sure to try their bubblicious teas!
Chatime - Handcrafted Taro Milk Tea
Fun fact: Chatime is one of the largest teahouse franchises in the world! That must mean they have some good boba options, right?! If you're looking to give Taro milk tea a try, Chatime is a good place to start! Their handcrafted taro pairs perfectly with tapioca pearls, pudding, or coconut jelly.
Bubbleology - Assam Milk Tea
Bubbleology is the perfect boba shop for testing out new flavors because they encourage you to be a 'mixologist'! But as a beginner, we get it if you aren't there yet. For Bubbleology, we recommend starting with their Assam Milk Tea with tapioca pearls or their Mango Fruit Tea with coconut jelly!
What are you waiting for?!
Each boba shop is bound to have something for everyone! The possibilities are endless when it comes to boba. Hopefully, these suggestions help you get an idea of the typical boba tea flavors for beginners. But, if you're still hesitant you can make your first boba at home with our guide here!